Our leadership team is backed by a team of Engineers, Drafters, and Administrative Staff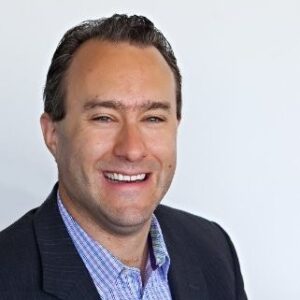 JOSEPH G. DI POMPEO, PE, SECB, F.SEI, F.ASCE
President
Joe received a Bachelor of Engineering degree in Civil Engineering, with a specialization in Construction Management and a Master of Engineering degree in Structural Engineering, both from Stevens Institute of Technology. Joe is a Licensed Professional Engineer in NJ, NY, CT, PA, FL, CO, MD, LA, OR, WI, AZ, IA, OK, IN, MA, VA, KY, WV, MN, DE, NE, NC, WA, ID, TX, AK, SC, and OH and is certified by the Structural Engineering Certification Board. Joe is a member of ASCE, ACI, AISC and SEI. Joe is a Fellow of the Structural Engineering Institute of the ASCE and a Fellow of the American Society of Civil Engineers and is past Chair of the SEI Business Practices Committee and Business and Professional Activities Division. Joe is a member of the SEI Board of Governors, as well as SEI President 2020-2021. Joe is also the chair of the ML Econ Dev Committee.
In addition to his professional activities, Joe also served as President to the Stevens Institute of Technology Alumni Association and is currently on the Board of Trustees of Stevens Institute of Technology. He also served five years on the Board of Governors of the Mountain Lakes Club and Buildings and Grounds Committee of the Lakeland Hills Family YMCA, as well as the Mountain Lakes Economic Development Committee.
Joe serves as President of Structural Workshop, LLC, which was founded in February of 2004. Structural Workshop, LLC provides a variety of engineering services, including structural analysis, inspection and design of commercial, residential, retail, industrial, foundation and earth retaining structures, forensic engineering, commercial building inspections, due diligence inspections, building consulting services, project and facilities management services. Joe has extensive experience in all aspects of engineering, analysis, inspection and design of a large variety of types of structures and materials. His interests include forensic engineering, unique solutions to unique and difficult structural problems, innovation in the business of engineering, teaching and writing and making structural engineering understandable and accessible to the general public.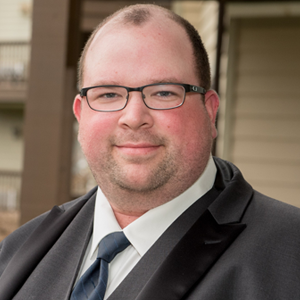 RYAN SCULLION, PE
Principal
Ryan joined Structural Workshop in 2015 and brings with him extensive experience as a structural engineer. He has engineered and designed numerous projects ranging from ground-up commercial, residential, mixed-use, and warehouse buildings. In addition, he also has widespread experience modeling various types of structural steel and concrete structures for conducting detailed analysis of their behavior. He has inspected countless structures in the NY/NJ/PA area as well as other buildings throughout the country for the purposes of assessing their existing conditions, determining feasibility for future modifications, and failure analysis. He has also conducted numerous designs involving the evaluation, modification and reinforcing of existing structures.
Ryan has been integral to the continued growth and development of Structural Workshop. He is responsible for production and coordination of structural projects from initial client contact, through the design process, throughout the construction administration phase to final completion. Ryan maintains a practical and sensible approach when solving engineering problems while working closely with clients and contractors alike to provide solutions that are cost effective and easily constructible.
Ryan received a bachelor's degree in Civil Engineering from The Pennsylvania State University, with a focus in Structural Engineering. He is Member of the American Society of Civil Engineers and the Structural Engineering Institute. He is Licensed Professional Engineer in New Jersey, New York, Pennsylvania and South Dakota. In his free time, Ryan enjoys woodworking and carpentry as well as target shooting. Ryan lives in Totowa with his wife Nicole and their two dogs Murphy and Wilson.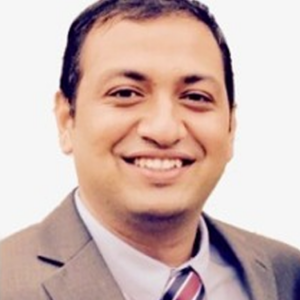 AKASH PATEL – EIT
Design Engineer
Akash received Master of Science in Civil Engineering at The Stevens Institute of Technology. Akash is an associate member of ASCE and SEI. He possesses a broad understanding of building and structural systems including structural steel, masonry, cold formed steel and timber. Akash specializes in designing and analyzing earth retention systems, new ground-up mid-to high rise buildings, renovations, tenant fit-outs, helipad design and structural investigation services. Akash is also involved in the construction administration phase of projects, including site visits and shop drawing review. Akash works closely with the drafting team ensuring the company standards are met. Akash has passed his PE Exam and is awaiting his PE Licensure to be completed.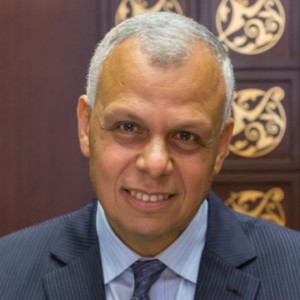 ASHRAF METWALLY, PE
Director of Structural Engineering
Ashraf Metwally, PE is the Director of Structural Engineering. Mr. Metwally is a licensed Professional Engineer in NY, NJ and PA with over 35 years of experience in structural engineering, including 12+ years of Forensic Engineering. Mr. Metwally has participated in the design, review and inspection of projects in the US, Canada and the Middle East ranging from small to multibillion-dollar projects.
Mr. Metwally brings to Structural Workshop broad experience in design and management of several types of projects and construction materials including structural steel, reinforced concrete, precast concrete, masonry, cold formed metal framing and timber. His broad portfolio encompasses new construction, renovation, addition projects, due diligence studies, field inspections and observations, and a variety of consulting and engineering services.
Included among the projects that Mr. Metwally has worked on: residential concrete towers in Newark, Hoboken and Jersey City, the Morris County Correctional facility, Metuchen Municipal Building, multiple schools for SCC, several projects for Princeton University including Princeton Neuro Science and Performing Art Center, Teachers Village in Newark, several Airport Terminals, Light Rail stations, the renovation and additions to the Liberty Science Center in NJ, East River Development in NYC, Redhook Power Plants in Brooklyn, and several timber mansions in Princeton.
In the area of forensics, Mr. Metwally has performed several investigations and has served as an expert witness in legal cases, both criminal and civil. His investigations include projects for the NYC Building Department, NYC District Attorney, a Stadium in NYC, a major Highway/Civil project in Texas, a Light Rail System with 13 stations in Ontario Canada, The Diplomat Resort in Hollywood, FL and Livingston School in NJ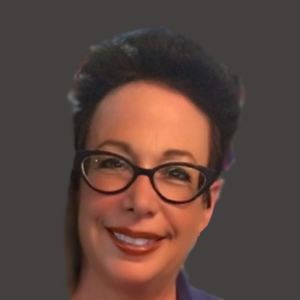 Linda Pawloski
Director of Business Development & Client Services
Linda received a Bachelor of Science degree in Biology from Quinnipiac University. Linda has worked as a stockbroker in NYC and NJ developing a large book of business with individual and corporate clients. Prior to that time, she developed clients in the tri-state area for a wholesale optical company that was rapidly expanding. While raising young children, she worked as a volunteer fund raiser for a not-for-profit organization. During that time, Linda also developed a successful online business buying and selling antiques for clients.
Linda has worked at Structural Workshop, LLC, for ten years helping to develop the business during a period of exceptional growth and being the face of the company to clients and prospective clients.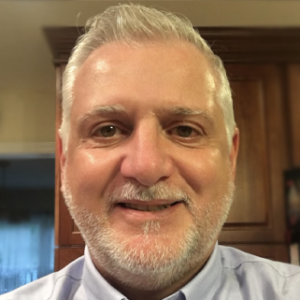 ANGELO GIAMBATTISTA
Structural Designer
Mr. Giambattista is the Structural Designer at Structural Workshop, LLC. In addition, Mr. Giambattista founded Pinnacle Consulting in 1996. Prior to starting the firm, Mr. Giambattista worked for O'Brien & Gere Engineers, Inc. as a Regional Cad Manager. He possesses over 13 years of experience in environmental and civil engineering, and architecture.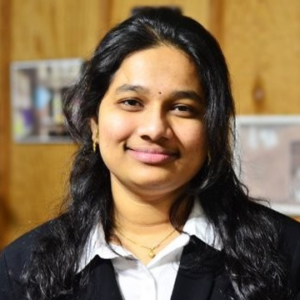 LOUKYA CHINTALACHERUVU – EIT
Loukya received a Master in Civil Engineering with a specialization in Structural Engineering from Iowa State University and a Bachelor of Technology in Civil Engineering from Jawaharlal Nehru Technological University in India. Loukya conducts site observations and evaluations, generates structural designs and co-ordinates projects and clients. Loukya's forte is in industrial projects with hands on experience working on cement, energy, and data centers projects. She also performs commercial and residential project design and structural analysis. Loukya is a registered Engineer-in-Training working towards obtaining her license as Professional Engineer in the near future.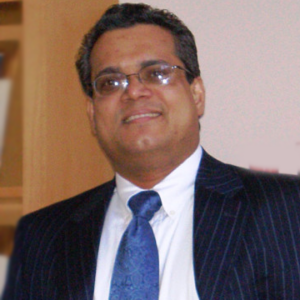 FREDDIE D. SHIVDAT
Field Inspector
Freddie has almost 30 years of experience as a field inspector conducting field investigations, forensic assessment and construction testing. He has been responsible for interfacing with clients, including Building Owners, Architects, Engineers, Construction and Building Managers and Contractors. He prepared bids and proposals for the testing services of projects such as highway bridge inspections, Public Housing improvements, airport expansion and renovations, pharmaceutical plants, retail buildings, environmental site remediation and parking garages. He has conducted structural steel and welding inspections of steel framed structures and conducted tests and inspections of welds and piping system fabrication and installations in the power, chemical, HVAC and pharmaceutical industries.
Freddie has conducted field and laboratory tests of construction materials and workmanship through the NJ/NY metropolitan area. He as conducted quality and quantity audits of materials and workmanship at job sites and fabrication plants through the US and Canada. He has worked on a team of inspectors on several distressed, material failure or catastrophe damaged buildings.
Freddie has a BSc degree in Civil, Construction and Contracting Engineering Technology. He is an AWS Certified Welding Inspector.